See where our students are today
Everybody should learn to program a computer, because it teaches you how to think.
- Steve Jobs
In 2020, we had around 45 students who graduated from our program successfully, here you can find a short overview.
Halyna had already that plan for many years to become a developer, while she was a lawyer in Ukraine. "I have worked as a lawyer for the past thirteen years. I got my master's degree in law in Ukraine." But programming continued to interest her. "The plan had been in my head for two years, but I thought it would be incredibly difficult."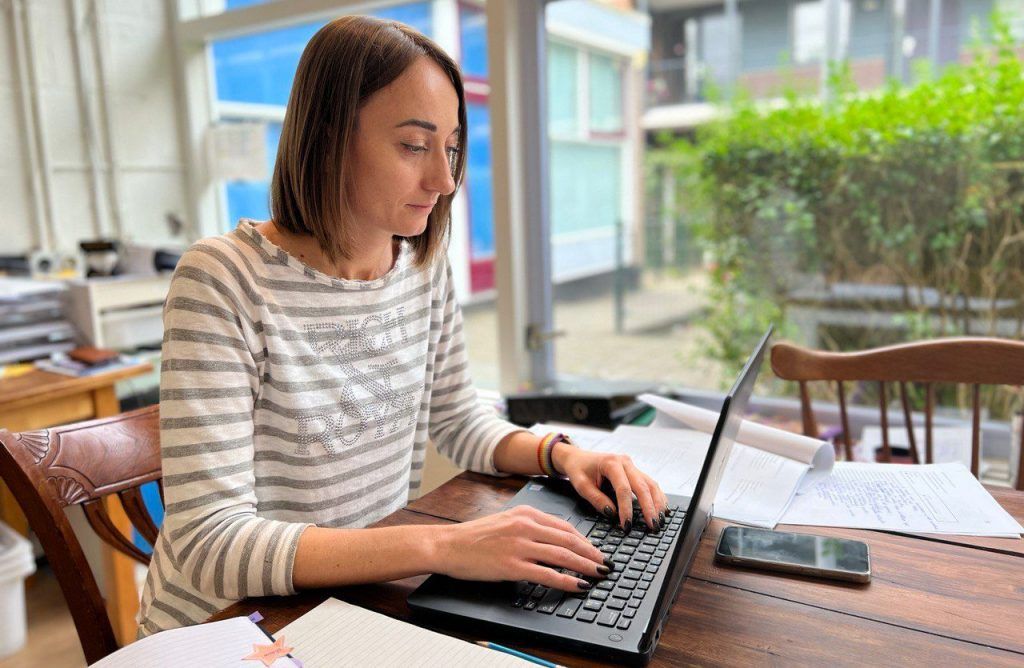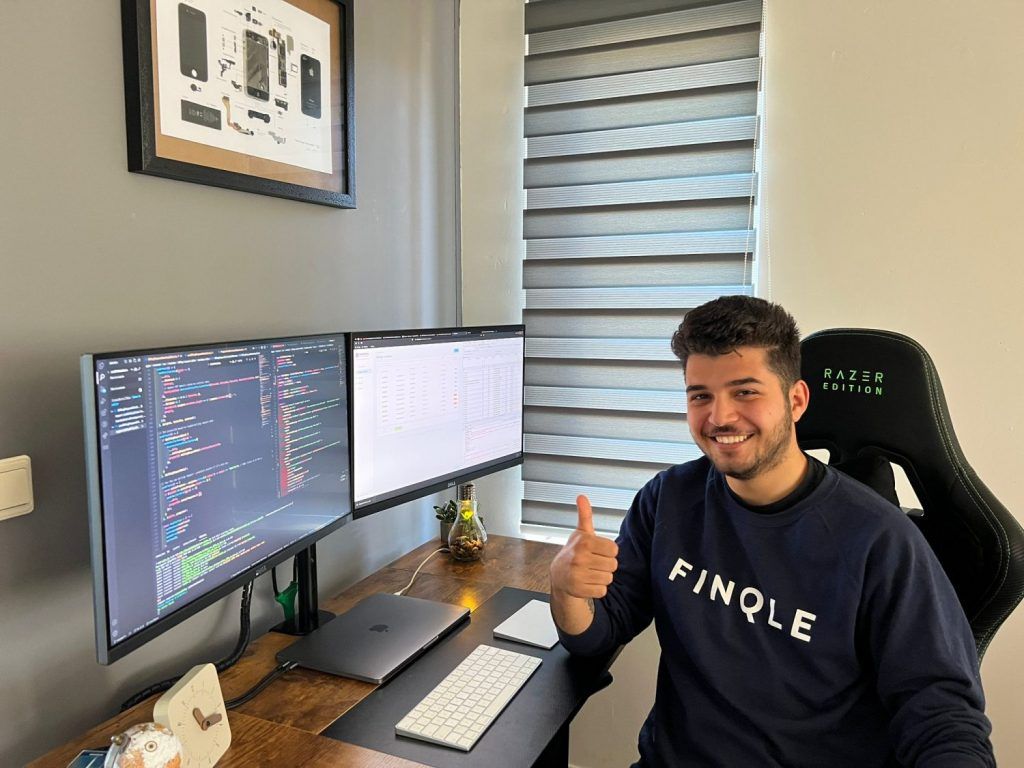 For Shayan, The Matrix Master Program part of our SamenDoorSamen program, was the stepping stone to a traineeship at an IT company. He has now been working for nine months as a junior developer React at Finqle company in Amsterdam. "During the boot camp, I took important steps to build my future in the Netherlands."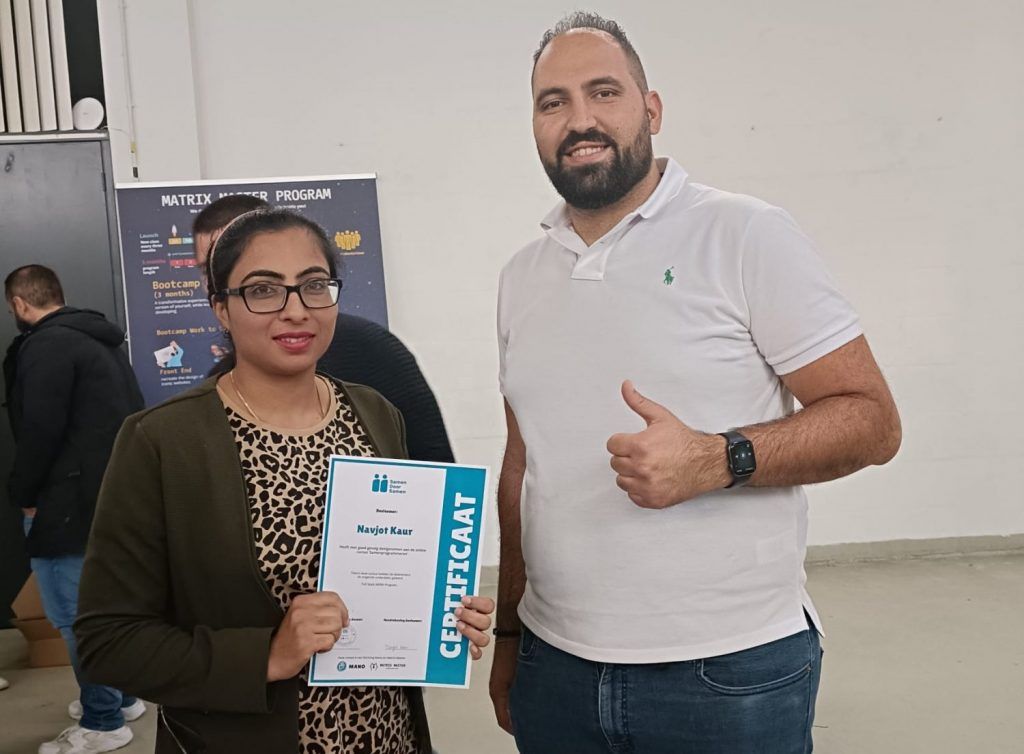 And Navjot is very happy with that, she says. "Thank you is not enough to express my gratitude for Matrix Master Program. By participating in the boot camp I was selected for the Mendix traineeship. I made it through all rounds of the application because I improved both my hard and soft skills at SamenProgramming." After all, at SamenProgramming not only attention is paid to the hard skills of many different programming languages, students also receive guidance in drawing up a good CV and applying successfully. Companies from the IT sector are also visited to get to know the workplace and to work on a relevant network in the industry.
Matrix Master offers status holders a chance to find a job in IT in a short but intensive period of time. "You start at zero and you really become something," says former participant and now teacher Zoher. "Many companies are looking for programmers," adds initiator and trainer Abboud. "It is very important at this time." Shima (29) has her final presentation today. She shows the other participants the coding of a website she has developed. Her first three-month module is over. "I learned a lot and we really are a team," she says. "As a programmer, I can work towards an independent future and be valuable to this country."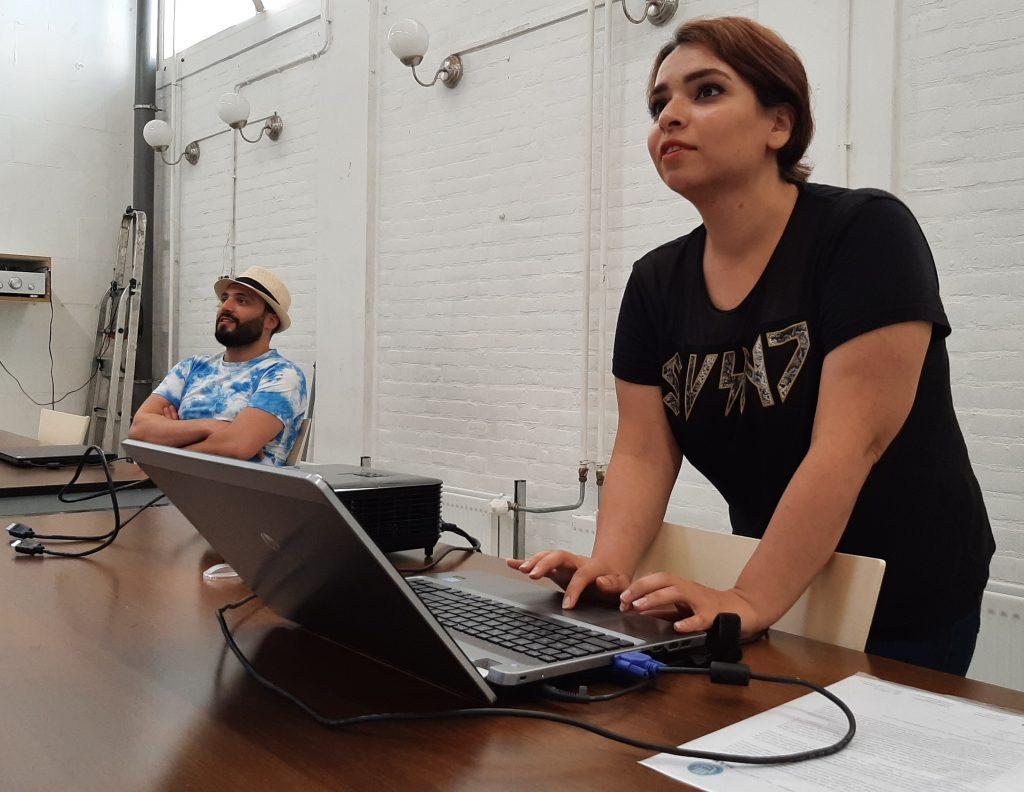 Would you like to meet our graduated students to hear there experience in our program ? We can arrange for you a meet and share session.
We'd love to hear from you on our social network.