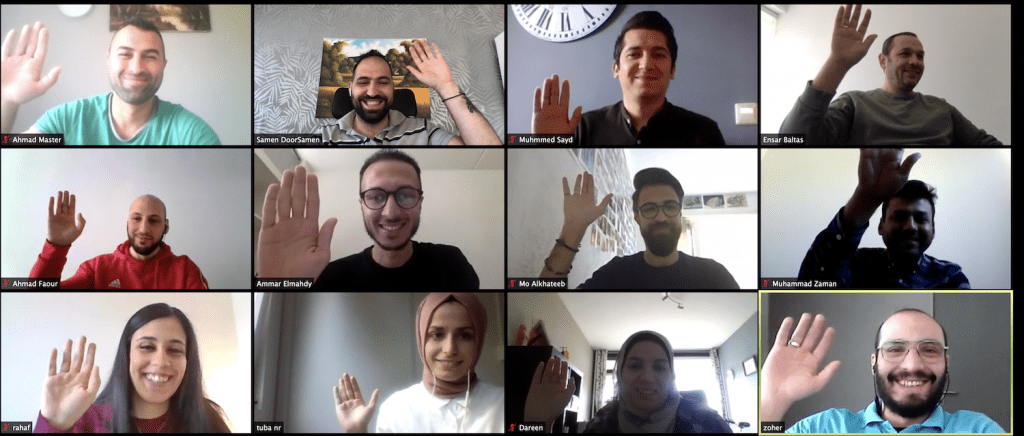 Thuiszitten vanwege het coronavirus kan ook een mooie kans zijn om kennis op te doen en nieuwe vaardigheden aan te leren. Binnen ons programma SamenDoorSamen zijn we in april  begonnen met een vierweekse online-cursus Frontend Programmeren, waarbij diverse programmeertalen aan onze deelnemers worden geïntroduceerd.
De cursus is eigenlijk bedoeld voor (ex-)statushouders in Rotterdam, maar vanwege het digitale karakter hebben we de werving van cursisten uitgebreid naar Zuid-Holland. Na de kennismakingsgesprekken met docent Abboud Mourad van Code Matrix Zone zijn 18 enthousiaste deelnemers op 20 april aan de slag gegaan.
Bij de start van de cursus viel het op dat een aantal van de deelnemers niet beschikten over geschikte laptops. Wij hebben dit opgelost met behulp van diverse fantastische organisaties in Rotterdam die laptops hebben gedoneerd. Collega's Mouzaffar en Mohamed hebben binnen een paar dagen 14 laptops voorbereid op professioneel gebruik voor de cursus.
Het einddoel van de cursus is dat de deelnemers de basisvaardigheden beheersen om te kunnen werken met de programmeertalen HTML, Javascript en CSS. Na de Frontend cursus kunnen de deelnemers doorstromen naar vervolgcursussen, zoals REACT en Backend. Wij verwachten dat deze pilot met succes afgerond zal worden en zijn van plan om een nieuwe cursus te organiseren!
Deelnemer aan het woord: Tuba uit Turkije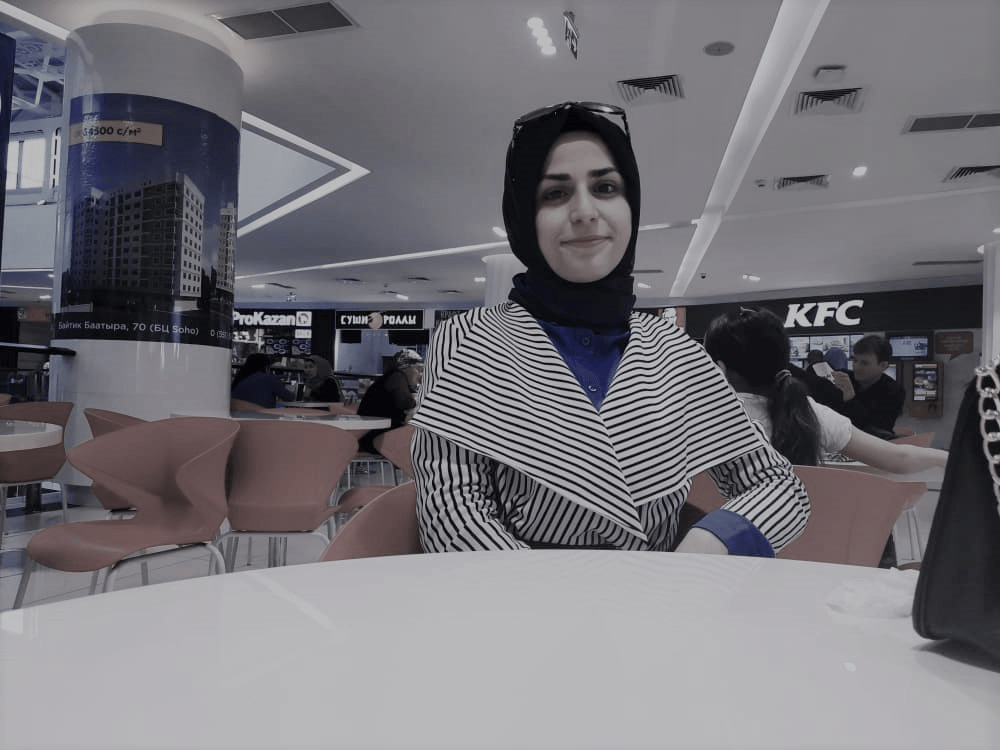 "I am from Turkey. Why do I want to be developer? Because I think programming is one of the most popular jobs today. My specialty is also math. I love to deal with problems and solutions. I got general information about programming software and developing. I learned to use Git and Github app. I developed the ability to make simple sites in html css. I am also learning how to work as a group. My goal in this program is to join until the end. I want to be a successful web developer by discovering myself and to be a self-sufficient developer."
Help ons!
Wij zijn hard op zoek naar bedrijven die met ons willen samenwerken in dit programma: die masterclasses willen aanbieden, het programma willen sponsoren met donaties of materiaal of deelnemers een baan of stage willen aanbieden. Enthousiast? Neem dan contact op via sds@stichtingmano.nl.